Gujarat assembly election dates have been awaited for a long time, which has come to an end today..Today the election of Gujarat has been announced in the press conference of Election Commission. The Election Commission has announced the Gujarat election by holding a press conference today. The first phase of voting in Gujarat is scheduled to be held on December 1 and the second phase on December 5. Gujarat election results will be announced on December 8. The Himachal Pradesh election results will also be announced on December 8. The Election Commission at the beginning of the press conference expressed grief over the tragedy in Morbi.
Highlights of the press conference
The commission said that 3.4 lakh new voters took advantage of the revised nomination deadline, now these people will be able to vote this time. He would have qualified for the post-1 January 2023 election if the Election Commission had not revised the nomination date. Facilities like drinking water, ramp, toilet, waiting room will be provided at all polling stations, all polling stations will be on ground floor. New Experiment – ​​Special observers will be stationed at each polling station and will monitor special facilities for senior citizens, disabled etc.
1274 Special Women Polling Stations – Only women police officers and women election staff will be there.
182 polling booths will be manned by disabled election staff only.
There will be 33 polling stations in Gujarat, one in each district in which the youngest staff i.e. recently recruited election officers-staff will be on duty.
80 km. Had to come from far away – Now a polling station will be set up in a shipping container – 283 voters
A staff of 15 will go to take 1 vote- Special arrangements will be made in the boat for 457 voters of Jafarabad's Shaalboat.
Special polling facility for Sidi community people – Madhavpur-Gir area has more than 200 voters
Postal ballot facility will be provided for senior citizens above 80 years of age – disabled – PWD – who cannot come to the polling station.
9.89 lakh senior citizen voters above 80 years of age are in Gujarat.
Special facilities for 4.08 lakh PWD (disabled) voters – from parking to priority in voting – special facilities for PWD and above 80-year-old voters can be availed at the polling station by booking on the PWD app.
There were 700 transgender voters in 2017 which has increased by 100% now 1417 transgender voters are now total more than 44 thousand transgender voters in the country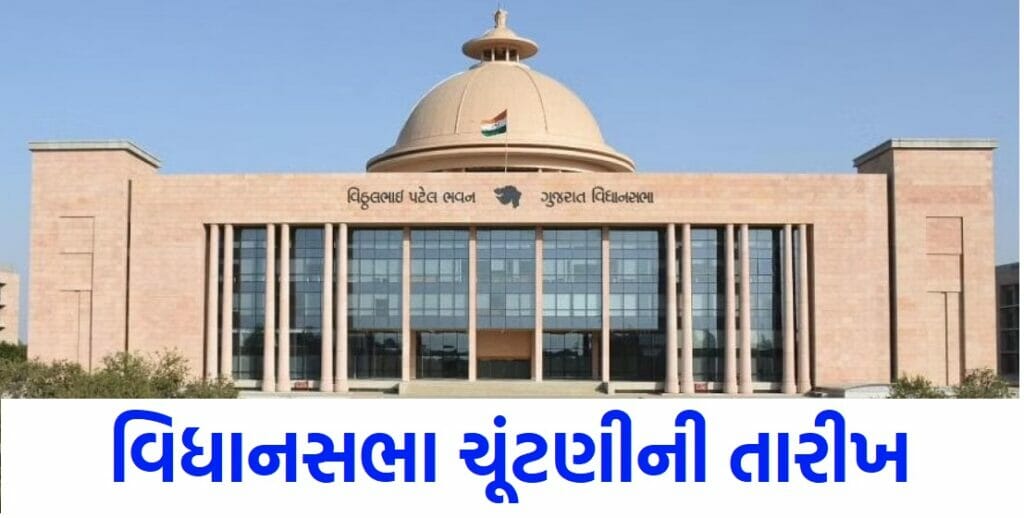 Possibility of voting in two phases
There is a possibility that the Gujarat assembly elections may be held in two phases, in which speculations are also being discussed that the first phase of voting may be held at the end of November.First Phase : 01/12/2022
Second Phase : 05/12/2022
Result: 08/12/2022
New electors added : EC
Rajeev Kumar said that the voter list has become public. New voters have been added. Errors have been corrected. An awareness campaign has been launched to increase voter turnout in cities. As many as 3.24 lakh new voters have been added in Gujarat. 2022 booths in Gujarat have been found to have the lowest turnout. Public awareness programs will be conducted by the commission to increase voting at these booths.
Voting at home will be facilitated by: EC
The Election Commission said during a press conference that for people above 80 years of age, disabled or infected with Covid-19 who want to vote but cannot come to the polling booth, the Commission will facilitate voting at the homes of such voters.
The tenure of the Gujarat Assembly is ending on February 23.
There are total 182 assembly seats in Gujarat. 40 seats are reserved in it. 13 seats are reserved for Scheduled Castes (SC) and 27 seats for Scheduled Tribes (ST). In 2017, BJP formed the government with an absolute majority. In the 2017 elections, the BJP won 99 seats while the Congress won 77 seats. While BTP won 2 seats and independent won 4 seats.
Voting will be held in two phases in Gujarat, the results of both the states will be announced on December 8. In Himachal Pradesh, polling has been announced and voting will be held on November 12, while the results will be announced on December 8. Voting for Gujarat assembly election will be held in between this 26 days gap. The results of the Himachal Pradesh and Gujarat elections are likely to be declared on the same day on December 8. Voting in Gujarat can be done in two phases, one phase at the end of November and the second phase between December 1 and 5.
Journalists' Association Invitation Letter
Watch news of politics